This cap is from Uberlingen am Bodensee web cam ( on Lake Constance, in S. Germany ).
I think that this is a woman ghost, and she looks a bit unhappy or concerned about something. Her features are very clear, especially her nose!
----->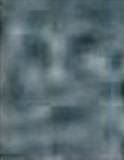 Below: Unedited Web Cam Image from the Uberlinger am Bodensee cam

This site is © Copyright R. David Anderson 2009-2010, All Rights Reserved.
Web templates