Here are a series of photos that I took in 2004 of a UFO that I have named "string of pearls". There are several spheres of
lights lined up like a string of pearls. In photo A, the UFO is moving through the constellation Delphinus.
Photo A Photo A Crop: closer view Photo A: Crop and closer view

Photo B


Photo B Crop: Closer View


Photo C



Photo C Crop: Closer View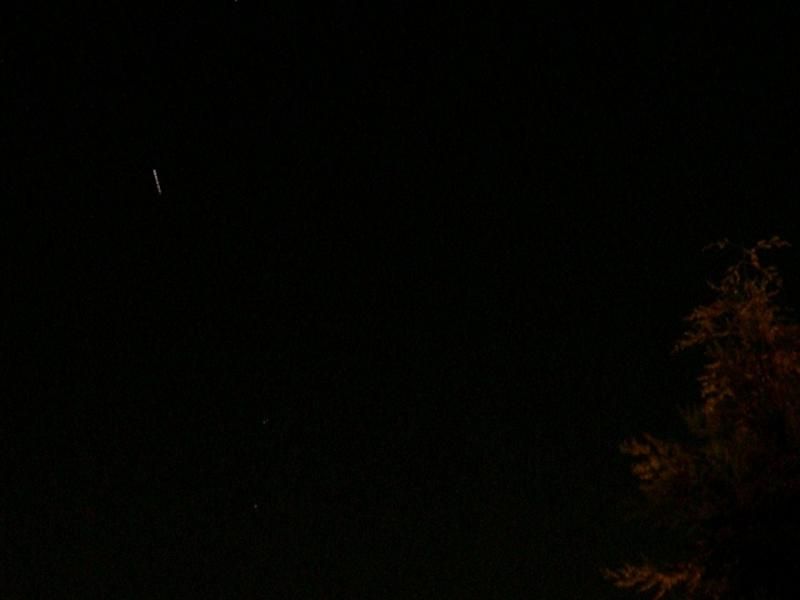 This site is © Copyright R. David Anderson 2014, All Rights Reserved.
Web templates